Step 1:
All scooters that we currently wrap... here.
Or select the menu in the top left corner of your screen.
Scooter not listed? Let us know what you ride!
Step 2:
Solid print colors.
Picture-perfect patterns.
Specialty vinyls.
Custom prints, and material combinations.
Step 3:
We appreciate the opportunity for your business and can't wait to welcome you to the Scooty Wrap family.
Once your order has been placed, you're on your way to enjoying your newly wrapped ride.
Step 4:
Your print file has been sent to our printing team for final review and approval.
We aim to process orders as quickly as possible, typically within 1-2 business days.
Once approved, your order will enter the production queue.
Step 5:
Your order will be print and cut specifically for you.
For solid, pattern, and custom wraps, production typically takes 4-6 business days.
For specialty vinyl orders, please allow 6-8 business days. We appreciate your patience.
Step 6:
World wide shipping, costs/times calculated at checkout.
Shipping times do not include Scooty Wrap processing/production times.
See our shipping policy for more info!
Step 7:
Step by step video guides and paper instructions available.
We're so positive you'll do a good job, we can guarentee it.
Check out our return policy!
Real reviews
Testimonials
Love our wraps? So do our customers, see what they're saying!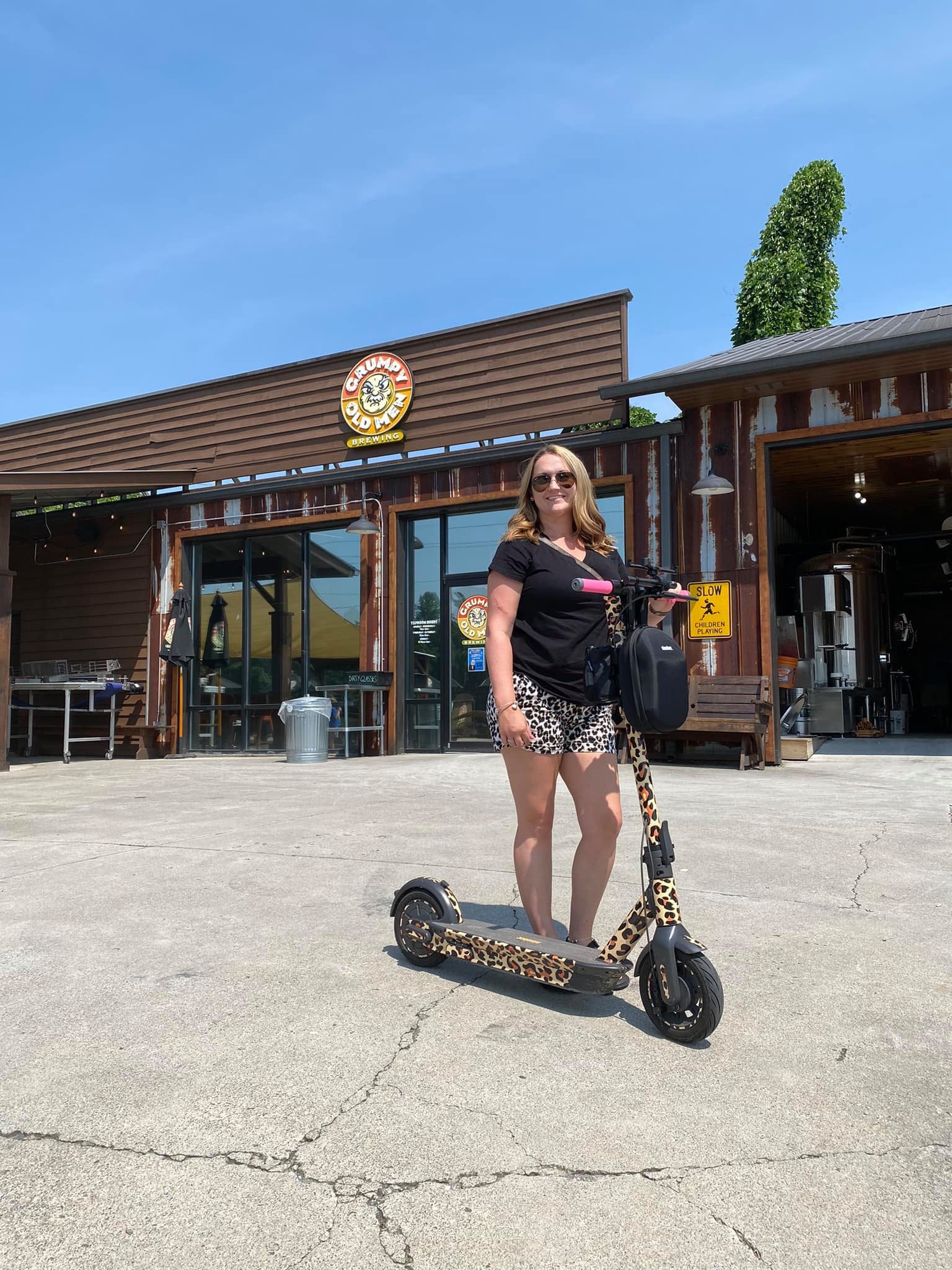 Haley K.
Cheetah - Gloss - Max G30
Scooty Wraps is the best out there! Not only is the product itself long lasting durable and on trend but the customer service Grant provides makes it seamless to design and order exactly what you need! Highly recommend to everyone out there!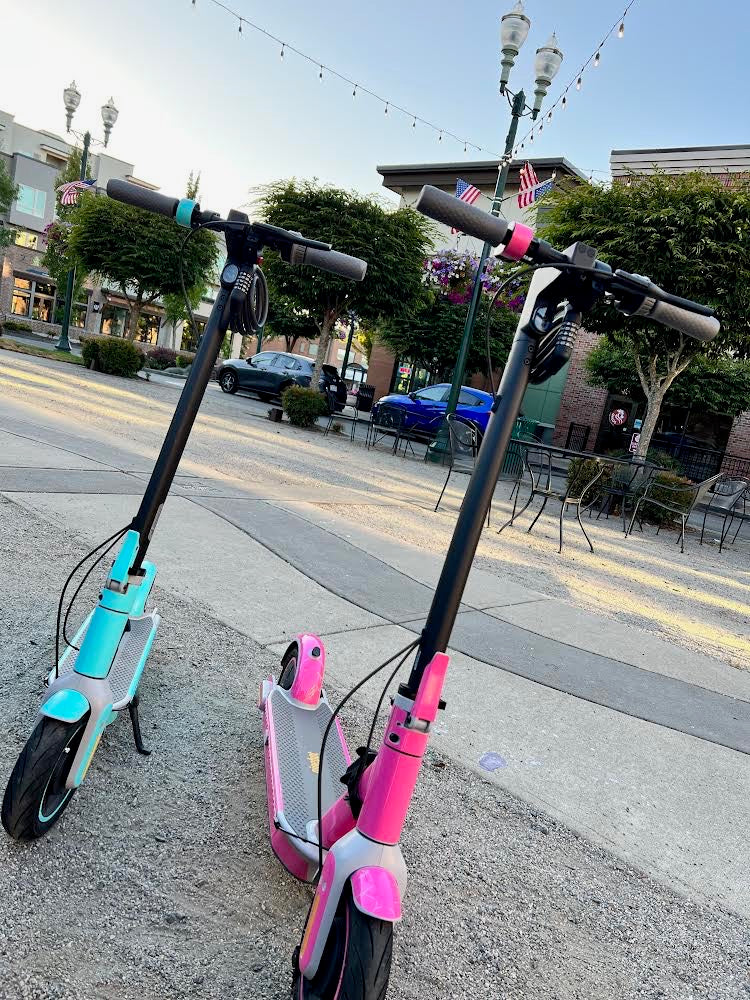 Christine S.
Special Order Vinyl - G30LP
Newly wrapped and out on the street. The colors in person are even better than I imagined!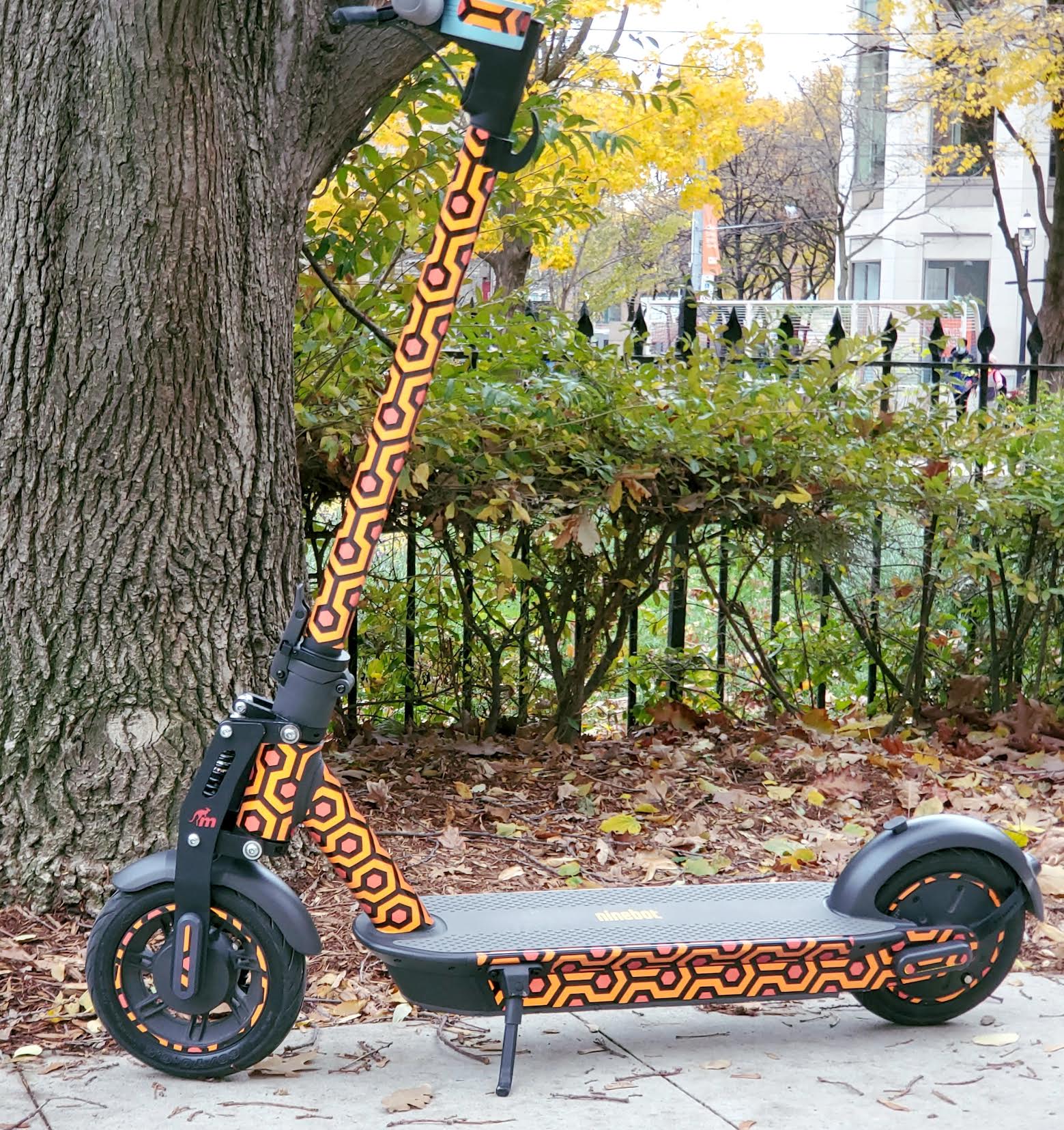 Chris D.
Pattern - Gloss - Reflective
I'm loving it and it's getting a lot of attention and thumbs up by passersby! Was very easy to install, although I left a few of the decals off just to have some contrast - although I may apply them later:) Thanks again and I'll be sure to order once more for my next ride,
Harry L.
Marble Red - Gloss - Max G30
One done, holy **** , it looks awesome !!!!
Peter C.
Gold Lines - Matte - Reflective - Max G30
All in all, it looks great!
See the latest
Follow Us On Social Media
Tik Tok
Timelapse applications of current and upcoming models. Click here
Instagram
Customer submitted photos and more timelapse applications. Click here
Youtube
How to apply your wrap videos and more timelapse applications. Click here
Facebook
News, announcements, and more customer submitted photos. Click here
A Scooty Wrap is a high-quality, durable vinyl decal designed to cover and stylize the exterior of an electric scooter, adding a personalized touch and an added layer of protection from wear and tear.
They are available in a variety of unique designs and colors, and each wrap is custom-fit to the specific make and model of your scooter; ensuring a perfect fit and seamless application.
Learn more about us.
Click the menu at the top of the page and select Step 1: Find My Scooter to open up a drop down menu of all the scooters we currently wrap.

or click Find My Scooter to be sent to the All Scooters Available page.
We hope to wrap every scooter model/brand eventually... Follow our socials below to see which templates we are currently working on, or join our mailing list to be notified when new models become available.
Your input helps us determine which scooter model to purchase and create a template for next. So thank you for your submissions!
If your model is not listed, we are unable to provide you a Scooty Wrap currently.
Each template is specific to each scooter model... So a wrap for scooter A won't fit scooter B.
We apologize for not being able to wrap your scooter model at this time... With your input, your scooter might just be the next model we create a wrap template for (every vote matters!). Thank you for your continued support, patience, & love of Scooty Wraps!
Yes! Scooty Wraps are made from the best vinyl available, featuring pressure-sensitive adhesive that allows for easy pickup and repositioning for correct alignment, and air release channels that allow even beginners to apply them easily.

However, while Scooty Wraps are designed to be easy to apply, its is still a project that will require time and attention to detail. Customers should expect the installation process to take anywhere from 1-3 hours depending on which scooter they've ordered a wrap for.

Click to see videos of your scooter being wrapped.
Scooty Wraps ships to most places worldwide. You can test to see if your country is available in the shopping cart.
Shipping costs and times are calculated at checkout using third-party software.

Wraps are printed/shipped out of the United States, so if you are outside of the U.S. Duties will be displayed and will need to be paid before receiving your wrap from the carrier you've selected.
Shipping times are in addition to production times. Example... If you select 2 day shipping, your wrap will not be arriving in 2 days. Your wrap first needs to be print/cut which takes between 4-6 business days on average before being packaged/shipped.

Therefore a wrap ordered with 2 day shipping would not arrive for 6-8 business days on average.

For more details read our Shipping Policy page.
At Scooty Wraps, we offer a wide range of designs and to provide the largest variety, we do not hold inventory. Your order will be printed and cut specifically for you, which takes between 4-6 business days before being shipped.
Once your order is shipped, you will receive an automated email with tracking information so you can track your order. In some cases orders can take longer, but please feel free to inquire at any point to hi@scootywraps.com about the current progress.
Click here to view all frequently asked questions from previous Scooty shoppers.
Wrapped Rides
Scooty Showcase
Get a glimpse of wrapped scooters from around the world and see the creativity of other scooter owners. Customer submited photos as well photos from our own collection.
Newsletter
Stay up-to-date on all the latest Scooty Wrap news, including new scooter model wrap announcements, new styles, and more. Sign up today and join the Scooty Wraps community!