Meet the Team
About Us
Welcome to Scooty Wraps, the home of the hottest, most stylish electric scooter wraps around! We know that your ride is more than just a mode of transportation, it's a reflection of who you are. That's why we've created a wide range of wraps that are not only functional but also super fun and trendy. From bold and bright designs to sleek and sophisticated patterns, we've got something for everyone. Plus, our wraps are made from high-quality materials that are durable and long-lasting, so your scooter will look great for miles to come.

Pictured left - Karly
Pictured middle - Ziggs
Pictured right - Grant
What We Do
Whether you're looking to stand out on the streets, make a statement at the park, or simply add some personality to your daily commute, Scooty Wraps has got you covered. Why settle for a boring scooter when you can ride in style with Scooty Wraps? Order your wrap today and show the world your scooty swag!
Scooty
Timeline
Where it started, went, and is currently heading..
09/2019
After a disappointing experience with a wrap ordered from Aliexpress, we decided to take matters into our own hands.
09/2019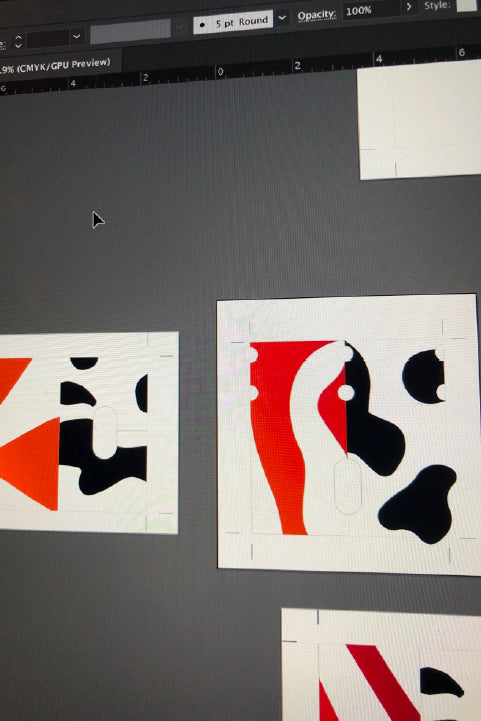 With the help of Adobe Illustrator skills and a friend's large format printer.. the first test print of a Scooty Wrap was born.. on adhesive computer paper. Woo!
09/2019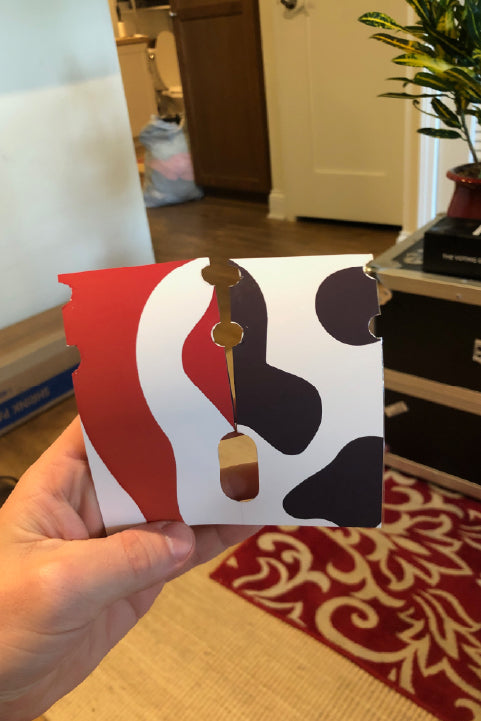 Unlike modern Scooty Wraps of today, the first concepts were hand-cut using scissors, printed on paper, and far from durable.
09/2019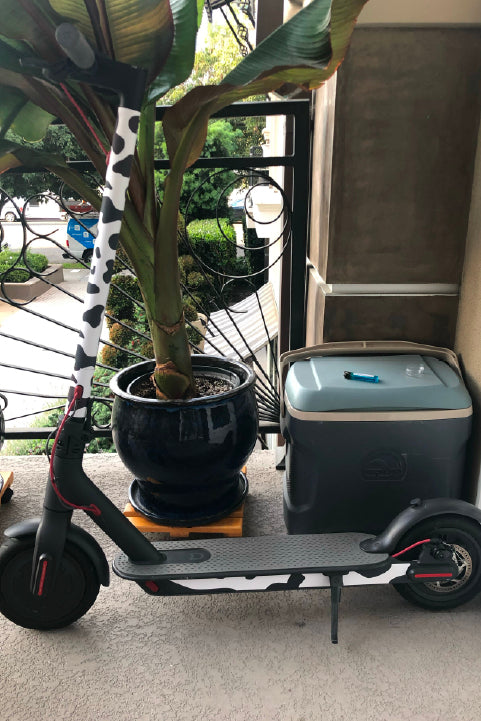 First concept successfully printed, cut, and applied - seeing the proof of concept for the first time.
09/2019
First concept applied and posted online, drawing inspiration from my sister's cow bike. The cow scooter design received a lot of positive and enthusiastic responses on Facebook
09/2019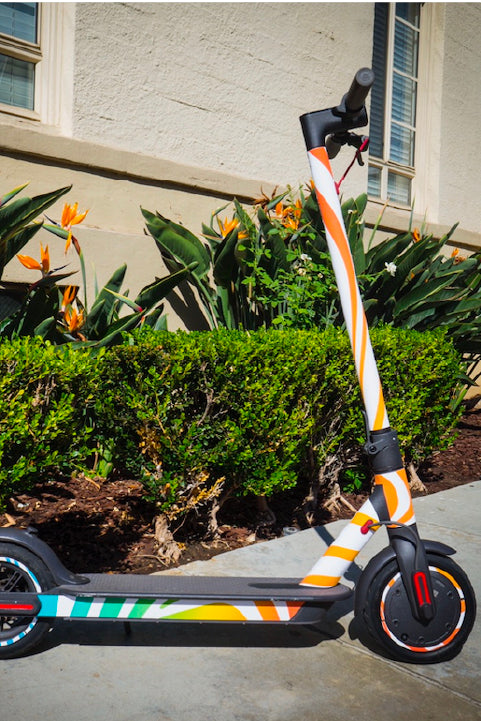 Took the scooter for a ride around the city and received an overwhelming amount of positive feedback. Same wrap - other side.
09/2019
Experimented with a second application: Digital Camo Grey. The design was again hand-cut with scissors and printed on computer paper.
10/2019
A friend's printer being used to print out a test application for the third concept attempt, which was an orange tiger stripe design. Geeking out.
10/2019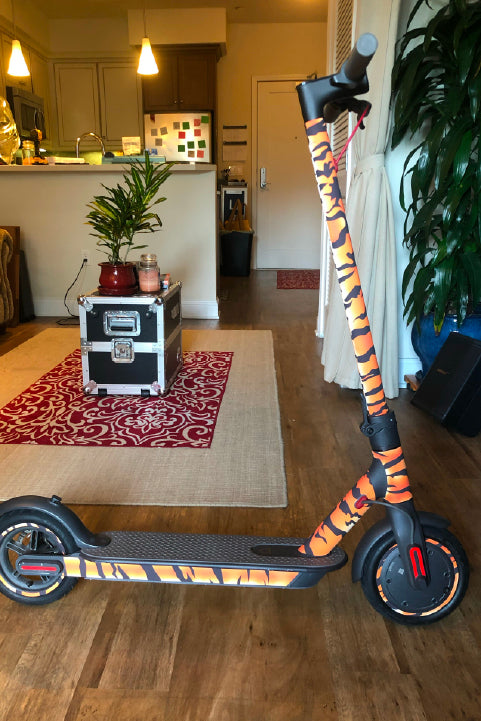 After successfully applying the "Tony the Tiger" paper wrap, we felt confident with the template and were ready to move on to the real thing.
12/2019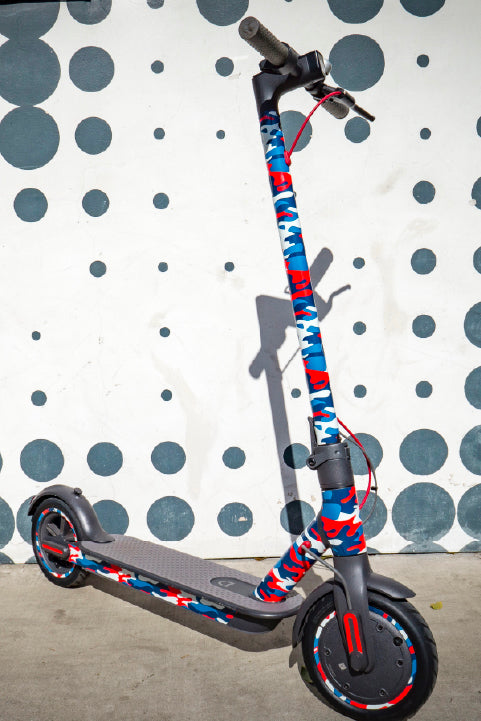 After discovering a suitable large format printer and identifying the optimal materials, the first official Scooty Wrap was brought to life on genuine vinyl.
03/2020
Scooty Wraps launched in March 2020 after months of web development and trial and error. The website is now open for business.
04/2020
As life takes a turn, Scooty Wraps finds a new home in Omaha, Nebraska. A region where electric scooters are not yet widely adopted..
05/2020
Scooty posted on Facebook and borrowed a Segway Max G30P from a generous local to create a template in exchange for a free wrap.
05/2020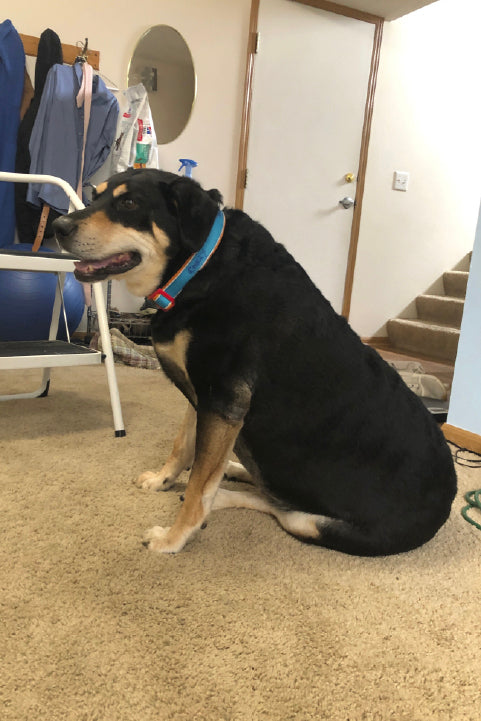 Scooty Wraps welcomes its second employee, Karly the dog / barrel.
05/2020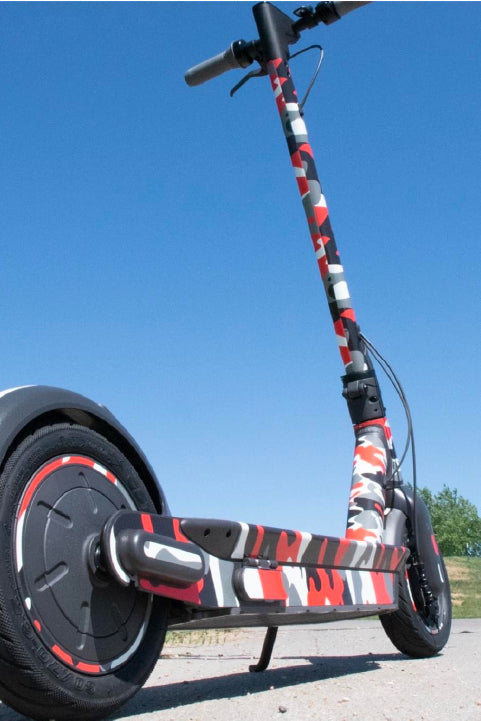 First Segway G30 wrap successfully applied, photographed, and the borrowed scooter returned.
05/2020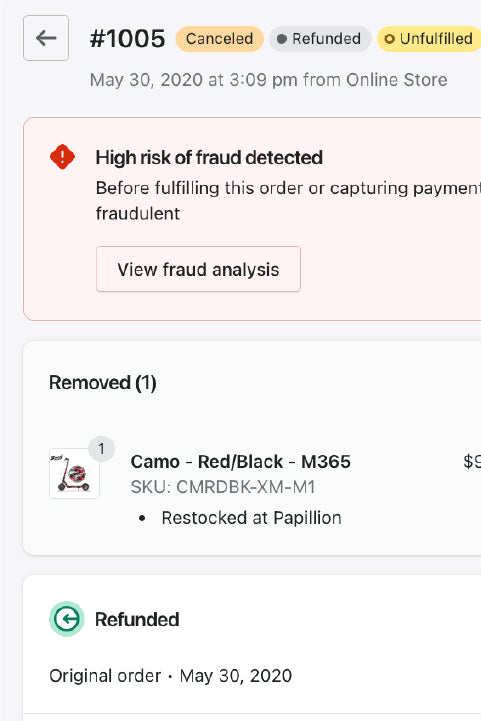 We started our orders at 1000 to avoid scaring off our first customer. Unfortunately, order 1001 and 1002 turned out to be fraud. Orders 1003, 1004, and 1005 also turned out to be fraudulent.
06/2020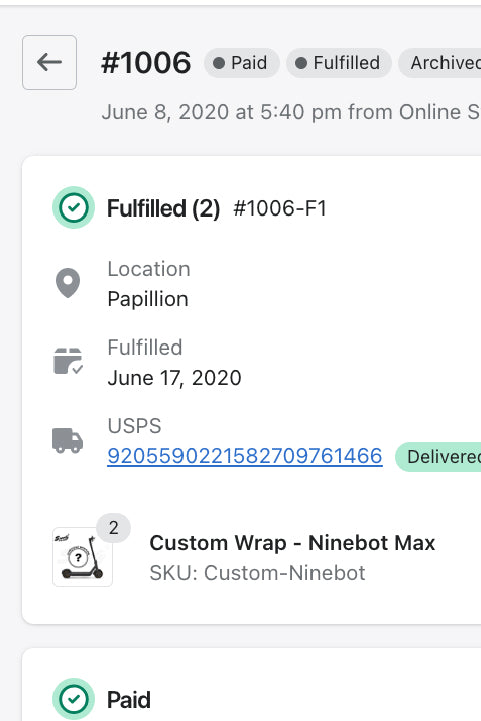 After three months of being online, the first legitimate paying customer finally placed order #1006.
06/2020
Although it may be an exaggeration to call it "explosive sales", this was Scooty Wraps first sale... and it wasn't just one wrap... it was TWO!
11/2020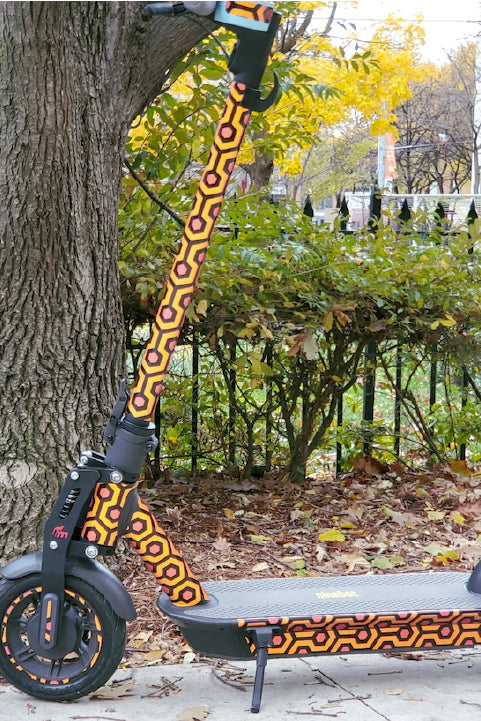 The first custom wrap, featuring The Shining's iconic carpet pattern, was sold to a customer in Canada.
11/2020
To create the next template, a Segway ES4 was purchased and later returned (apologies to Segway).
01/2021
Feeling remorseful of our previous ES4 antics, we sought permission to borrow a scooter for our next project. Fortunately, Apollo kindly offered to assist us.
02/2021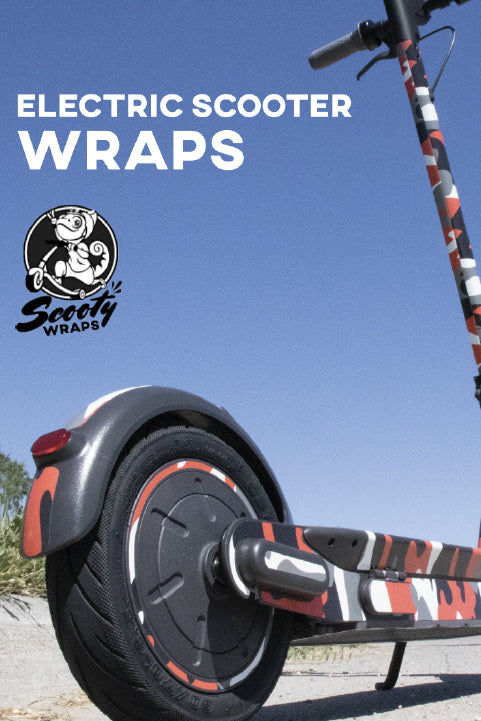 Submitted a proposal to Segway and scheduled a Zoom meeting to explore potential opportunities.
03/2021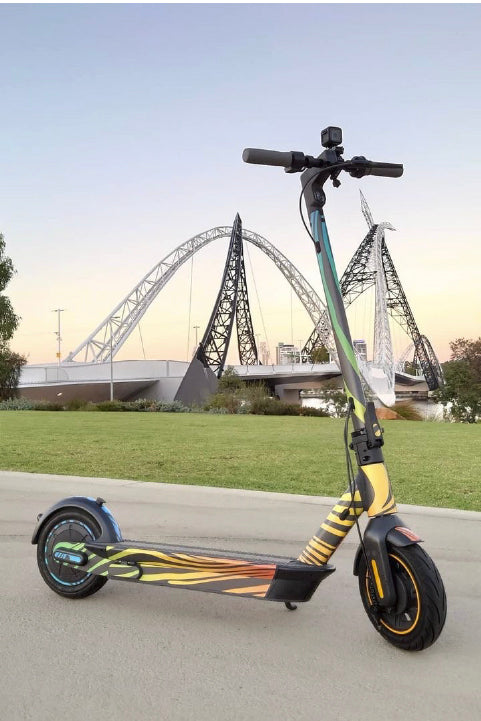 A Scooty Wrap has traveled around the world as we made our first sale to an Australian customer.
03/2021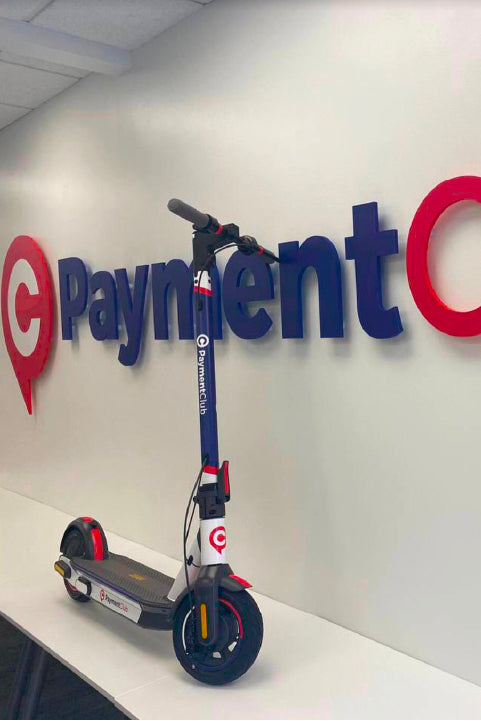 We made our first business-to-business sale to Payment Co. who wrapped their office scooters.
05/2021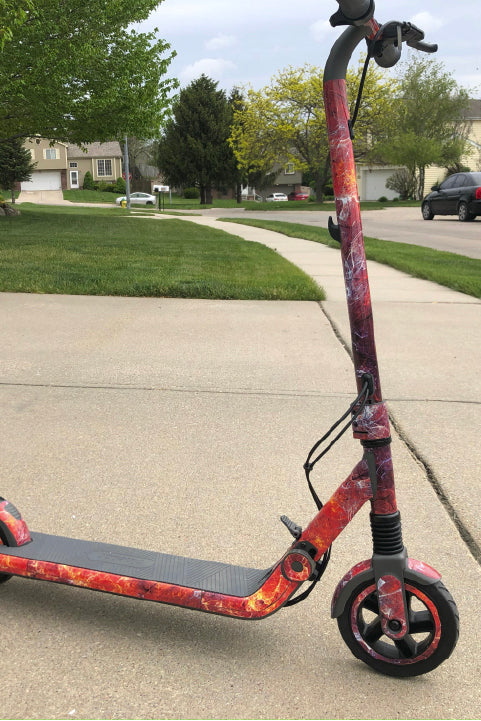 Acquired a Segway E10/E12 (No Returns Necessary) and a new wrap template was made.
05/2021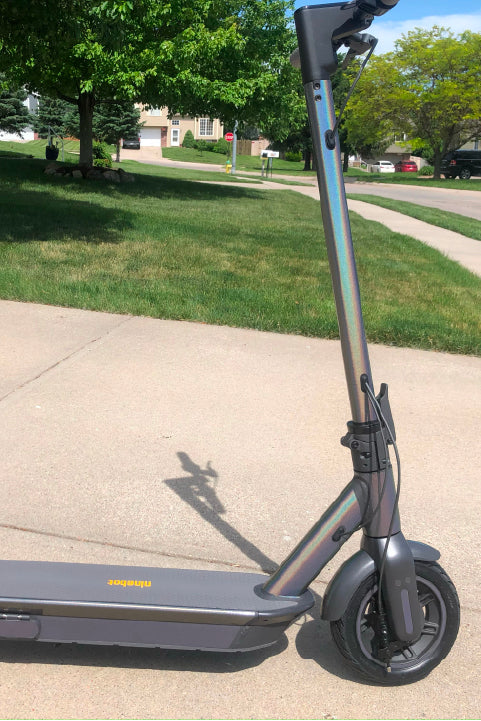 Explored new vinyl styles, such as the Gloss Flip Psychedelic pictured.
06/2021
To expand our template offerings, we purchased a Segway G30LP and began creating Max G30LP wraps.
06/2021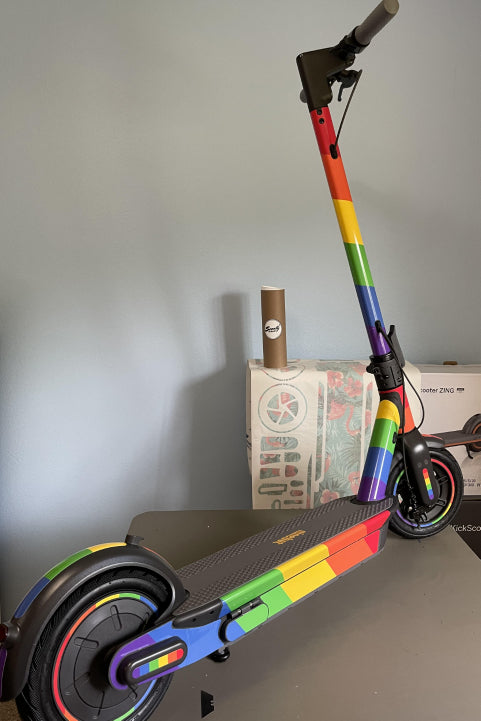 Although our discussions with Segway did not yield any life changing results, they did reach out to us and we were able to wrap a scooter for their Pride Month giveaway.
06/2021
Catalog, a company based in Seoul, Korea, used one of our wraps on their scooter for a sick photo shoot.
06/2021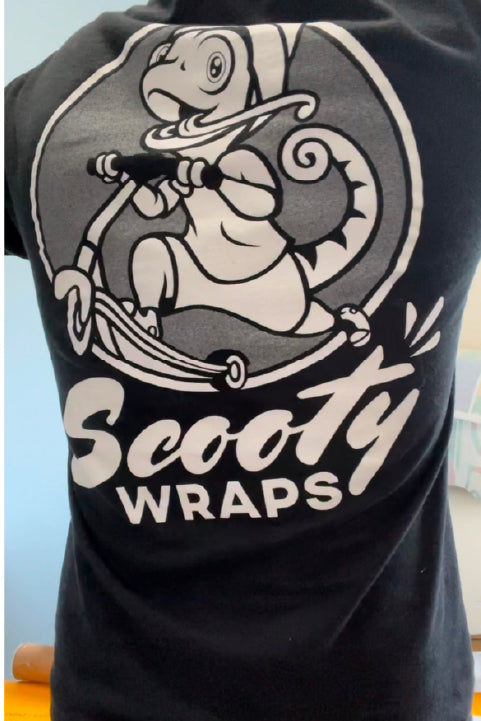 We designed and produced custom shirts for our team, friends, and early Scooty customers.
06/2021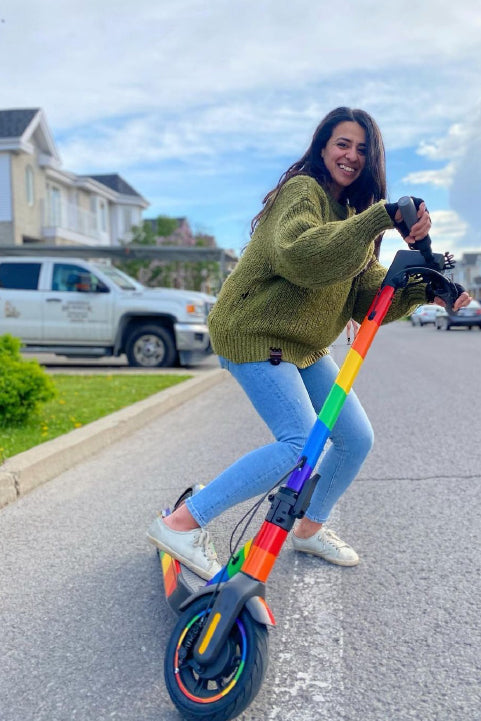 Trottigo scooter ride share celebrates pride month in Montreal, Quebec with a Scooty Wrap.
07/2021
Trottigo unveiled their fleet of ride share scooters, which they wrapped themselves in eye-catching designs.
07/2021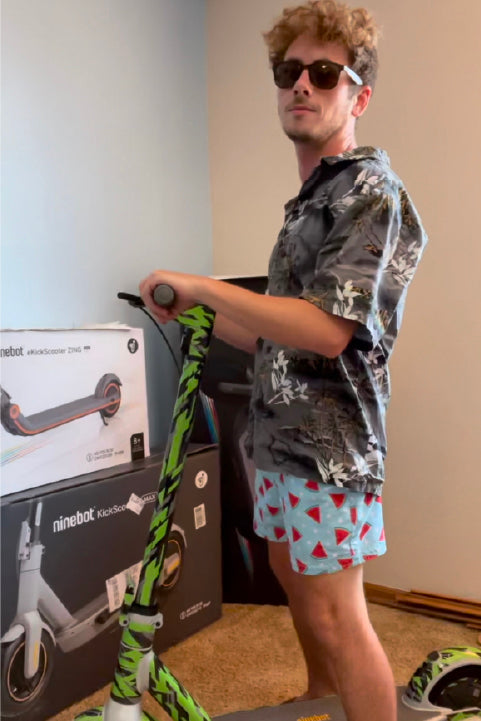 Scooty Wraps opens a TikTok account, with one post already reaching over 1.2 million views!
08/2021
A thoughtful Scooty Wraps customer purchased an Apollo Phantom 2021 and generously shipped it to us before receiving it, allowing us to create a wrap template for future customers.
12/2021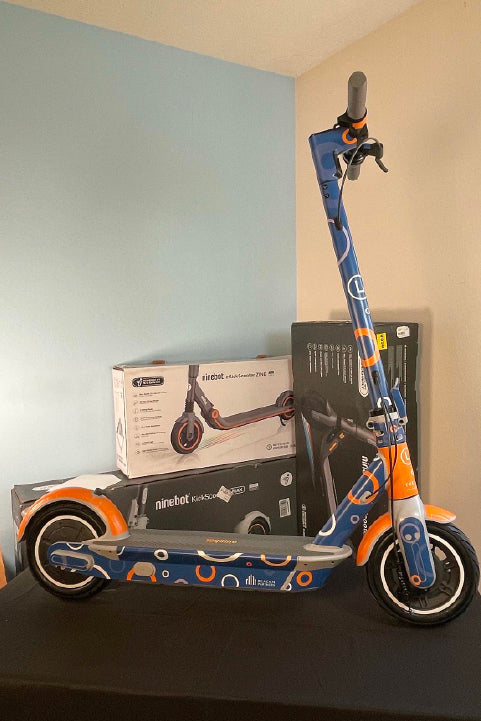 Scootywraps packed the workshop and wrapped a fleet of 8 identical G30LP scooters for a company's Christmas gift to its employees.
05/2022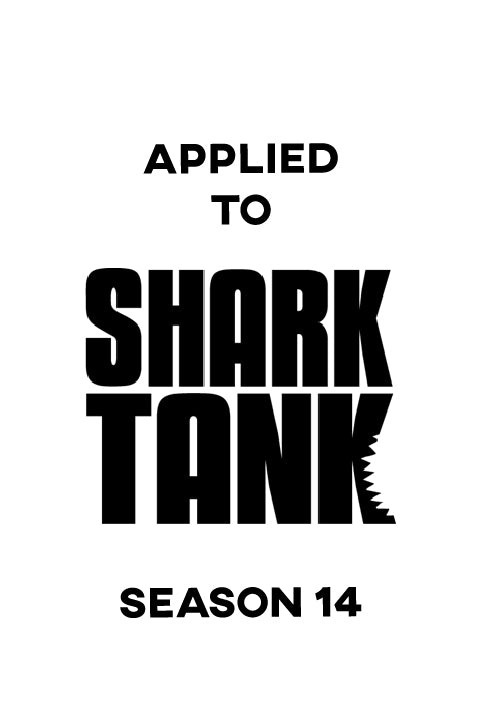 "Unfortunately, the producers decided to pass on your company this season." However we were enouraged to re-apply for Season 15.
06/2022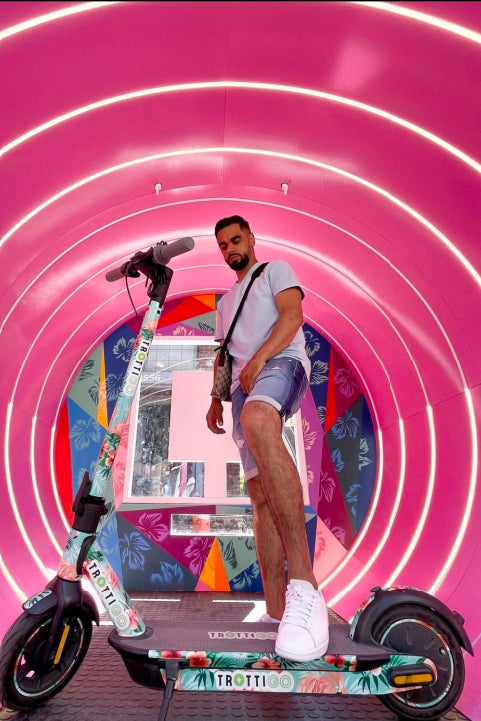 Trottigo showcasing stunning photography on a scooter wrapped by Scooty Wraps in a breathtaking location.
06/2022
Scooty wrapped scooters made their debut on Trottigo's daily or by the hour scooter rental website.
11/2022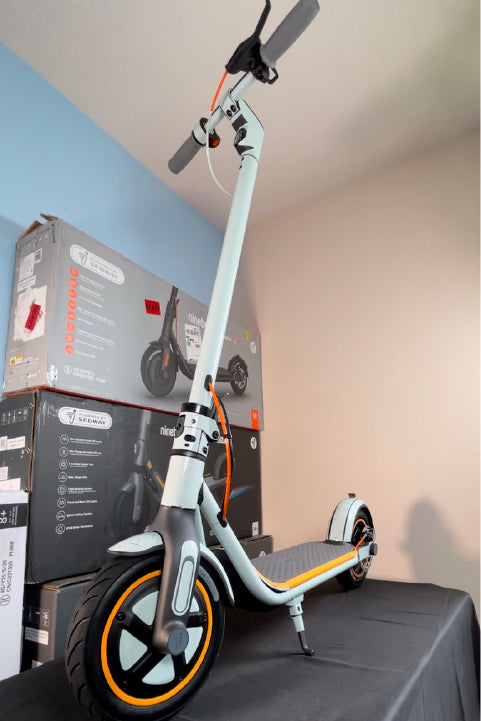 We've completed the test print 1.0 for Segway F30 and applied it, bringing us one step closer to offering another available scooter wrap for everyone.
11/2022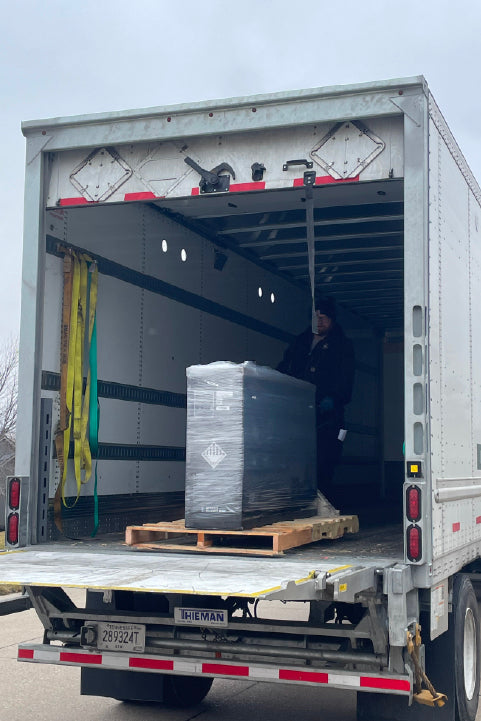 Scooty Wraps received its first-ever pallet delivery with the arrival of the Segway GT. This remarkable scooter was shipped first to us by a customer, allowing us to create a new template for future wraps.
12/2022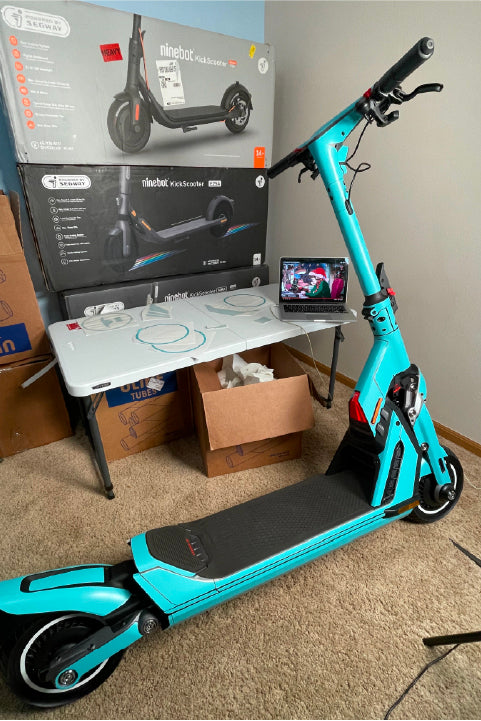 We created a template at an unprecedented pace to meet the strict Christmas deadline promised to a very special customer. Template 2.0 applied and final revisions made.
12/2022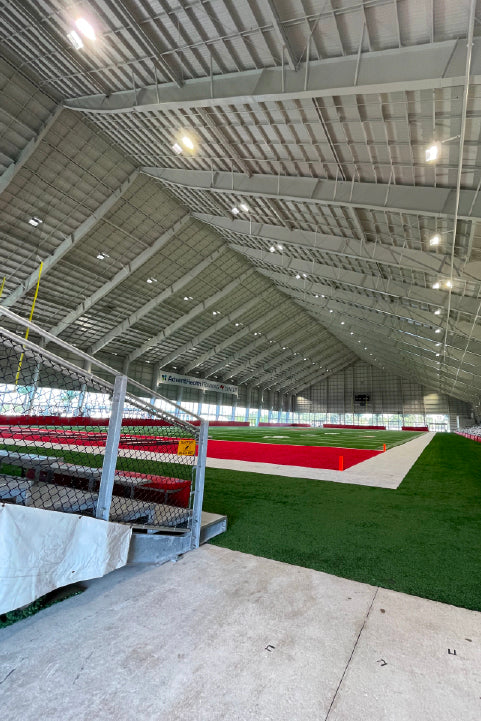 Scooty Wraps flew to Tampa Bay to wrap nine identical scooters for Mike Evans from the Tampa Bay Buccaneers.
12/2022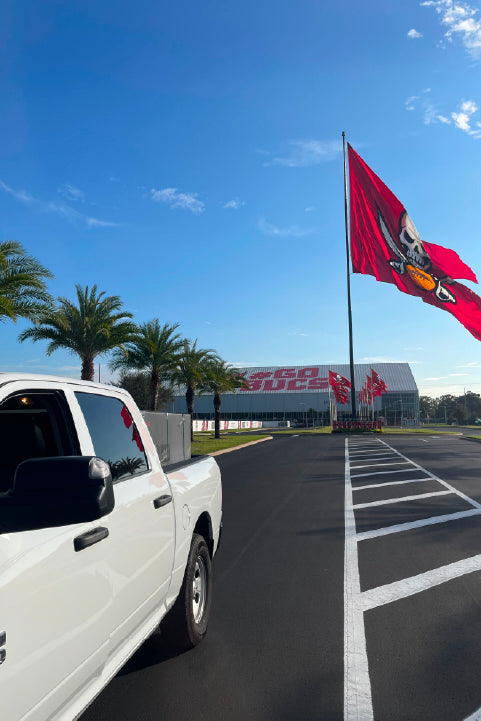 We rented a truck and made multiple trips to the stunning Tampa Bay Buccaneers training facility, where we couldn't help but notice the massive flag waving.
12/2022
Wrapped 9 scooters in the hotel suite for Mike Evans and teammates, delivered back in time for Christmas celebration at training facility.
01/2023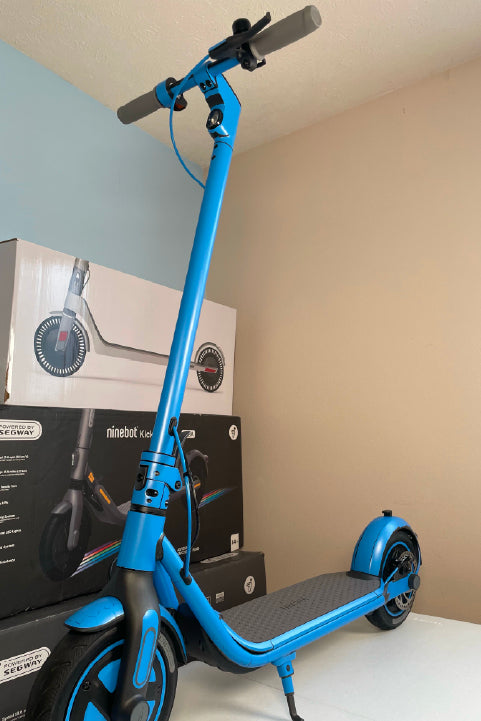 Applied F30 template 2.0 with new fender techniques. Release coming soon, final edits needed.
01/2023
Segway E25A Template 1.0 completed and applied, minor adjustments required... ok major, oops.
02/2023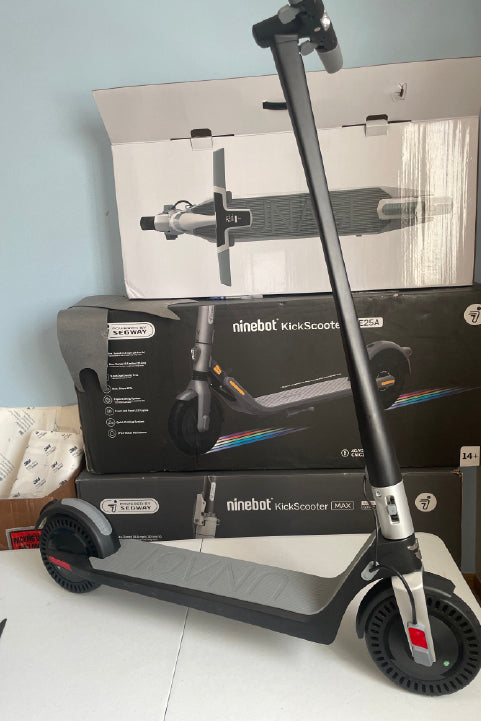 Acquired a long-desired Unagi E500 scooter from an eBay auction. Admittedly, the shaft appears to be quite tricky but will be starting to make the first template soon.
02/2023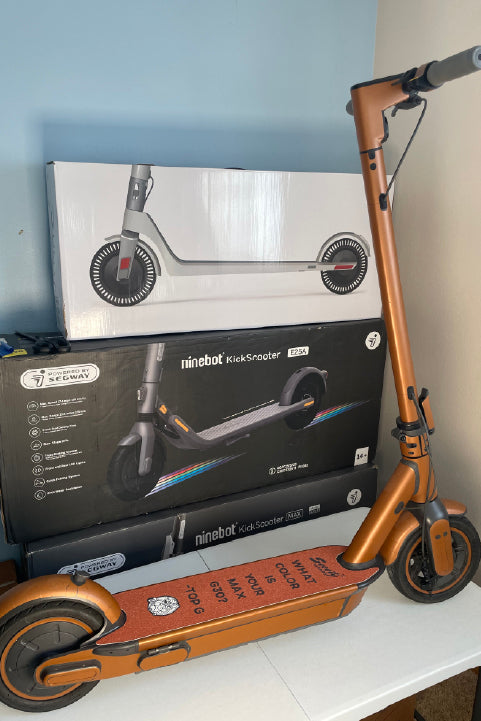 We have been inspired by long-standing requests and have discovered a new material that may work for footboards. We are hoping to offer footboard wraps in the future after more testing of our 'What Color is Your Bugatti' inspired personal.
02/2023
The new material is designed for anti-slip purposes and can be printed on as well as cut to any shape or size. It's similar to grip tape but of a superior quality.
03/2023
Having been in business for several years, we realized the need for a website revamp to reflect our growth and expertise in the field of scooter wraps.