Laser Purple - Ninebot Max G30P Wrap
Regular price
$109.99 USD
Sale price
$109.99 USD
Description
At Scooty Wraps, we understand that your Segway Ninebot Max G30P is not just a means of transportation, but an extension of your personal style. That's why we offer a wide range of high-quality, durable, and stylish wraps that will take your ride to the next level.
Our Segway Ninebot Max G30P wraps are made from premium materials that not only look great but also protect your scooter from scratches, dirt, and other wear and tear. Choose from two different size options - Full or Half - Choose your laminate - Gloss or Matte - and choose your reflectivity - Reflective or Non-Reflective.
Why settle for a dull and boring scooter when you can make a statement with Scooty Wraps? Our wraps are easy to install, so you can have your scooter looking its best in no time. Order your Segway Ninebot Max G30P wrap today and show off your unique style!
A gloss wrap has a shiny finish that gives your scooter a sleek and polished look. The high-gloss finish creates a vibrant and eye-catching appearance that is perfect for those who want to make a statement.
A matte wrap, on the other hand, has a smooth, non-reflective finish that gives your scooter a more understated and sophisticated look. The matte finish is perfect for those who want a more subtle, refined appearance.
A reflective wrap is designed to reflect light, making your scooter more visible and safer at night. The reflective material creates a stunning effect when hit by light that is sure to turn heads and keep you safe while riding in low-light conditions.
Real reviews
Testimonials
Love Our Wraps? So Do Our Customers!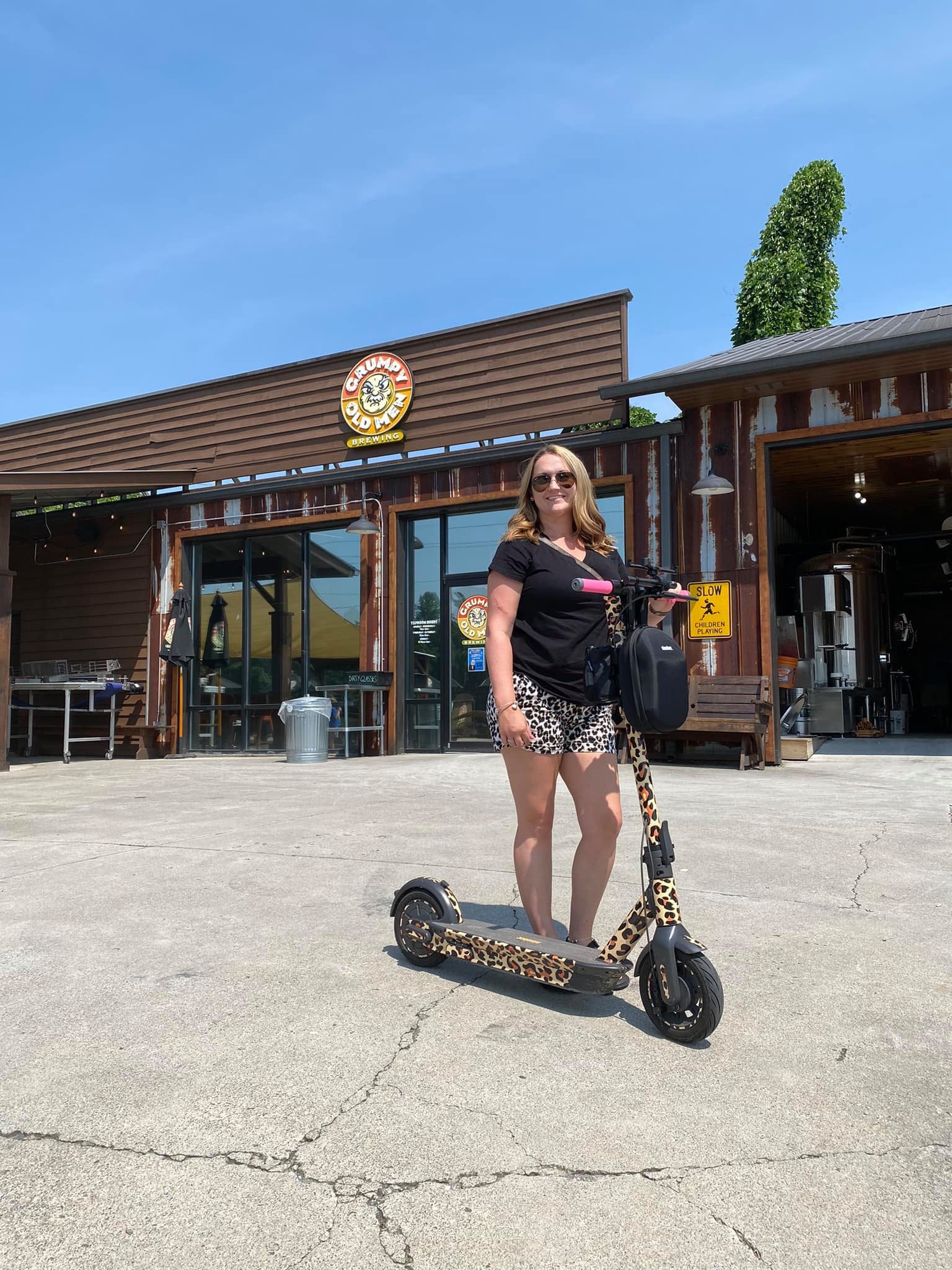 Haley K.
Cheetah - Gloss - Max G30
Scooty Wraps is the best out there! Not only is the product itself long lasting durable and on trend but the customer service Grant provides makes it seamless to design and order exactly what you need! Highly recommend to everyone out there!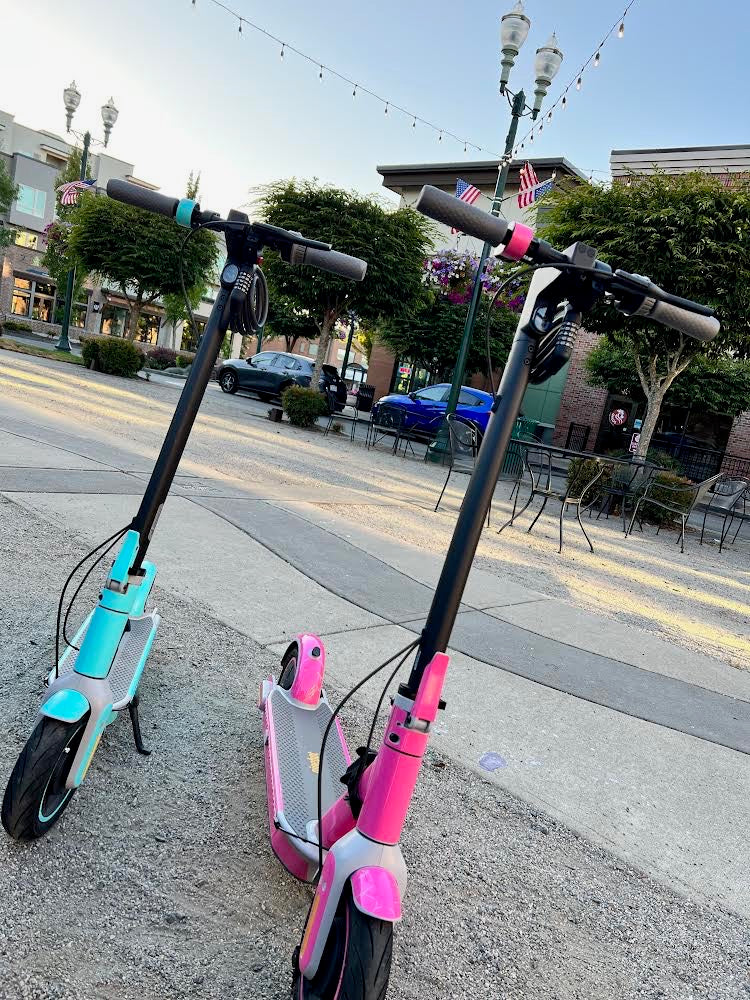 Christine S.
Special Order Vinyl - G30LP
Newly wrapped and out on the street. The colors in person are even better than I imagined!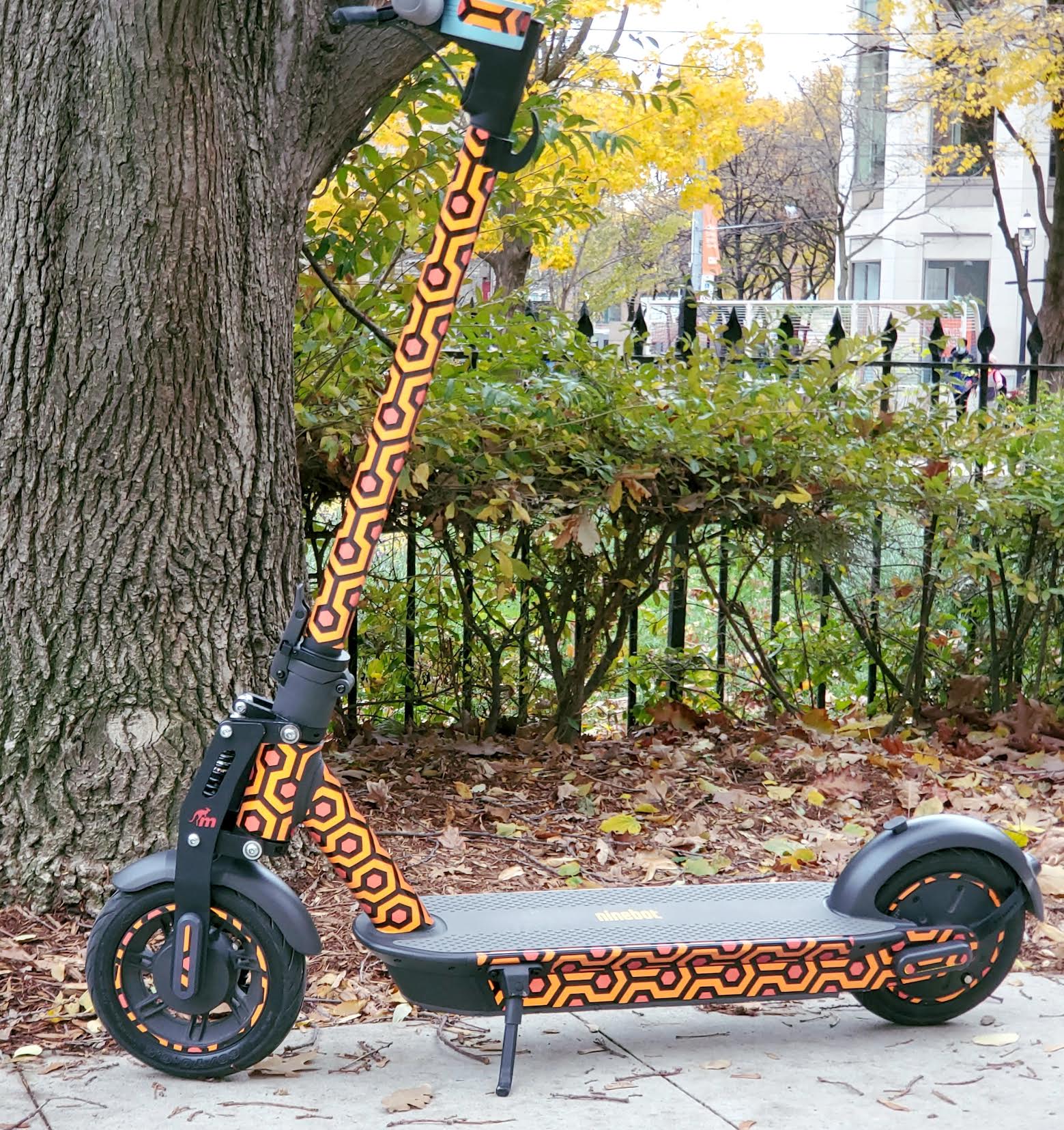 Chris D.
Custom Pattern - Gloss - Reflective
I'm loving it and it's getting a lot of attention and thumbs up by passersby! Was very easy to install, although I left a few of the decals off just to have some contrast - although I may apply them later:) Thanks again and I'll be sure to order once more for my next ride.
Harry L.
Marble Red - Gloss - Max G30
One done, holy **** , it looks awesome !!!!
Peter C.
Gold Lines - Matte - Reflective - Max G30
All in all, it looks great!
Disclaimer
We strive to provide the most accurate representation of our products through our photos, but please be aware that the following factors can impact the appearance of your wrap.
Computer Monitor
The colors, brightness, and quality of your monitor may affect how the wrap appears on your screen vs. in person.
Product Mockups
Product photos are currently mockups, and while they will look very close to the actual print, there may be slight variations.
Share a Photo
Did you buy one of our wraps and want to share a picture of your scooter? We would love to see it and you'd be doing us a huge favor! Email it to hi@scootywraps.com.
Step by step
Applying a Scooty Wrap is Easy
Prepare to turn heads, it's never been simpler to give your scooter a fresh new look. With our easy-to-follow application process, it's as simple as placing a set of stickers - no prior experience necessary!